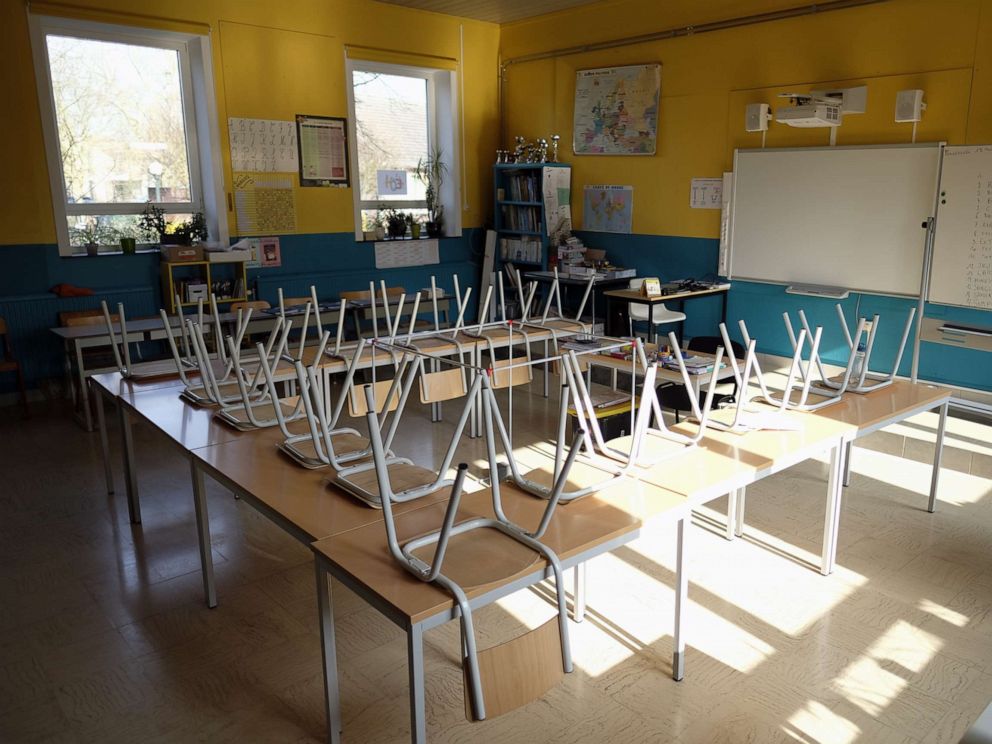 On 3/19/2020, United Federation of Teachers (UFT) President Michael Mulgrew sent an email to UFT members sharing a memo to school administrators from their collective bargaining unit, the Council of School Supervisors and Administrators (CSA), with assurances that CSA members would be protected from mismanagement and neglect by the City of New York.
Mr. Mulgrew's own message regarding the UFT stated how "many legitimate questions do not have immediate answers." This is true but may lack reassurance for UFT members fighting against unsafe conditions over the past week, who know that the city government has not shown good faith concerning their jobs or their lives. The CSA is sending strongly worded messages, but the track record of some administrators is one of abuse, indicating they will wait for city directives and fill in the gaps as they please.
The UFT says that educators will not have to report to their jobs during the pandemic "unless they have been told by the DOE to do otherwise." This could put vulnerable UFT members at risk of having to involuntarily serve in potentially hazardous non-teaching capacities. Combined, these statements show the UFT's position is moving away from the direct action that characterized the success of the school closings earlier this week.
Below is a report from a New York high school struggling with the DOE's attempt to micromanage during the COVID-19 crisis.
DOE Using "Remote Learning" to Ramp Up Teacher Micromanagement
by Marian Swerdlow
It's emerging that the "remote classroom" will be much more intensely and less transparently scrutinized by supervisors, administrators and even higher management, than the brick and mortar classroom.
At FDR High School in Brooklyn, where I was chapter leader before my retirement in June 2016, teachers have been contacting me describing an increasing surveillance regime, and the alarming silence on the part of union officials at any level.
Teachers were first told they could choose what platform to use for their virtual classroom. In a day, though, this was changed and they were directed to use Google. Furthermore, teachers were ordered to add their Assistant Principal and the Principal to their classrooms to give them "teacher privileges" and given a 24-hour deadline to do it. Since both already could see the classroom, this meant both were demanding to see all communications, comments, interactions, and assignments, and the ability to make changes. One teacher commented, "While we are normally observed for only one class period, now administrators want access to our online classroom activity, allowing them to observe us at all times. Neither the chapter leader nor the UFT has been giving teachers guidance on this." Another said, ""We went from 2 informals a year to being constantly observed and surveilled at all times."
Every Monday morning, all teachers must be online for a 45 minute virtual school conference. Teachers have been told that on the first call, they will have to give the number of their students who have "enrolled" online, and that it is their job to make sure they all do so. Since many students in the school are very low income, and lack devices and/or internet access outside of school, it is unfair and stressful to hold teachers accountable for this. Since the bosses' access to the virtual classrooms would give them access to this information anyway, this sounds more like a shaming exercise than an effort to gather useful or actionable information.
Other mornings during that 45 minute period, teachers must either be in a virtual department conference, or "available to be contacted at this time, and completing professional responsibilities."
In addition, each teacher must have a two-hour block of "online presence" at their choice of three different time frames. This includes parent outreach, and "Parent contact must be logged" either on Skedula with the AP tagged, or by a log shared with the AP. The rest of the time, teachers are expected to "complete their professional responsibilities such as grading, planning, co-planning, and parent contact." The administration added "To be revised on additional guidance as necessary."
The crowning injustice is that teachers up for tenure have reportedly been told that they will be evaluated by the superintendent during remote learning. The teacher who heard this commented, "UFT is conspicuously absent in all of this."
Teachers are stressed by the lack of guidance regarding lesson plans models. They are also worried that the advice their APs are giving them will not be the same as the principal's expectations, or those of even higher level DOE officials to whom the principal would certainly give access, especially if the information about the superintendent and tenure is true.
Finally, teachers unassigned, who have been removed from classrooms and are in the process of pursuing their due process tenure rights, are in limbo. There is fear they will be sent involuntarily to the "enrichment" a.k.a. "community" centers to supervise kids who, for various reasons, cannot be cared for outside of school. And no one has made it clear to them whether the staff of these centers will receive adequate protective gear in these conditions where social distance will be very hard to maintain. One said, "The union must not permit educators who do not volunteer."